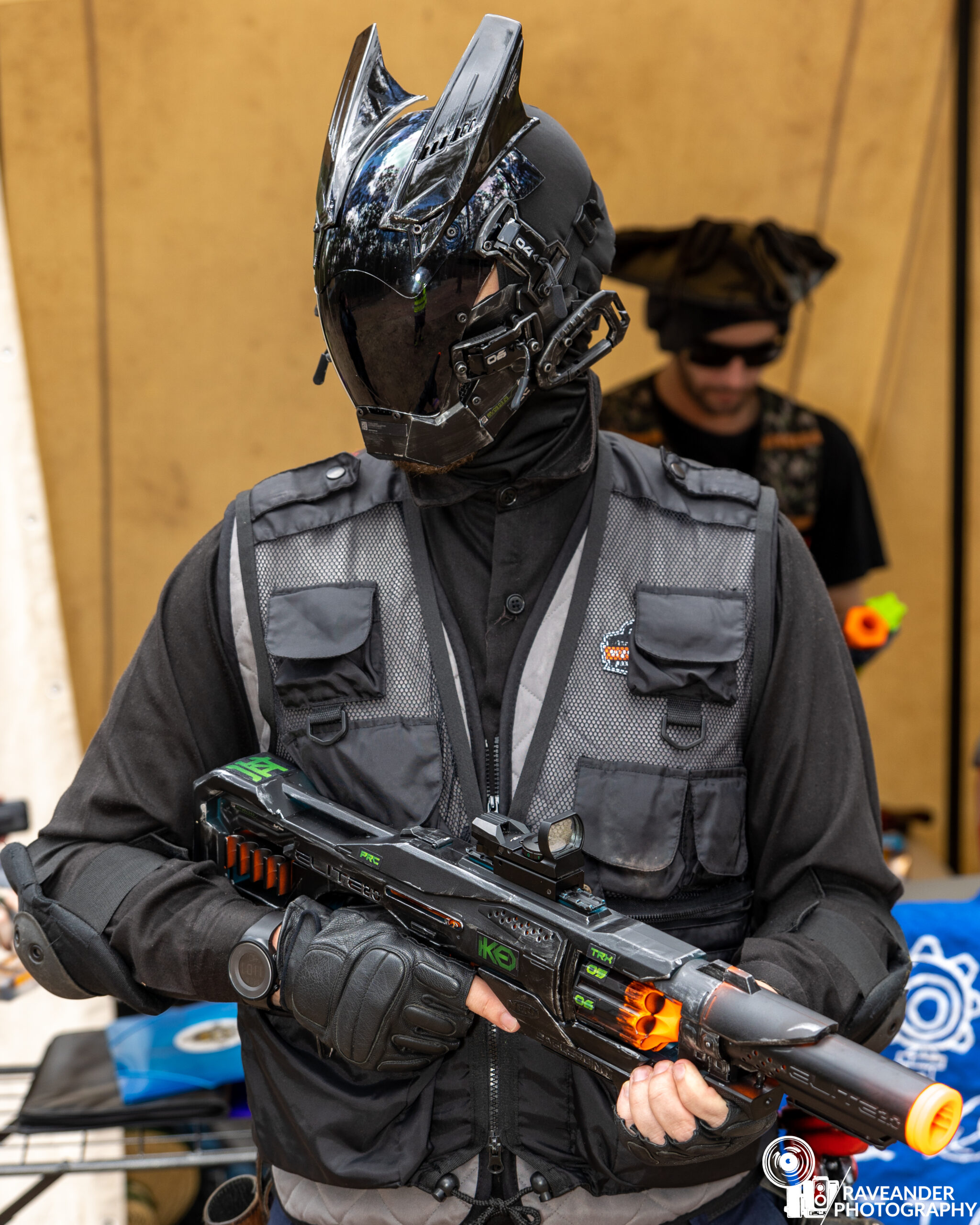 Jungle Photo Club – BRISBANE – Doomsday Live Action Role Play Workshop – 18 June 2023
Jungle Photo Club – Doomsday Live Action Role Play Workshop – 18 June 2023
Urban Jungle Studios will host a workshop focusing on shooting with Doomsday LARP Australia (insta: @doomsdaylarpaus). 
Doomsday LARP Australia is a scifi LAPP in a post-apocalyptic and grim dark future. Their planet was left behind in search of new worlds to explore. Four large vessels, the Ark Ships, transported their survivors to colony worlds where they take on the role of surveyors, exploring new lands, fighting to survive hostile environments and the many challenges this entails.
Expect colourful characters, armed to the teeth with NERF blasters and mele combat. 
Over the course of the 3 hour workshop, participants will a selection of characters from Doomsday LARP Australia.  Studio lighting and trigger are provided by the studio, and the studio facilitator will assist photographers to capture their best photos.
Date and time: Sunday 18 June 11am-2pm AEST
Location: Urban Jungle Studios, 83 Doggett Street, Newstead
______________________________
Tickets are $75 each
______________________________
Who would this be suited for?
This workshop is ideal for beginners through to experienced photographers. It's ideal for those looking to grow their portfolio in the studio photography. Participants must be over 18 years old.
What to bring:
You will need a camera that is able to shoot in manual mode and has a hot shoe on top. Most lenses will work in a studio setting – either telephoto or prime lens. Ensure you bring a clear memory card.
________________________________
About the Jungle Photo Club.
Now celebrating over 5 years of running workshops, Jungle Photo Club is a creative hub for photography, providing opportunities for photographers of all abilities to obtain professional and peer-led studio experiences, with regular coordinated shoots. Jungle Photo Club also provides opportunities for models to connect with photographers, with a range of creative and iconic shoots occurring throughout the year.
Jungle Photo Club is hosted at the Urban Jungle Studios, located in the trendy Newstead suburb, with additional workshops running out of our warehouse studio in Burleigh on the Gold Coast. There are a range of studios on site which are available to hire on a casual, short-term and long-term basis, suiting creative industries including photographers, videographers, music tutoring, dance classes, production, band rehearsal space and more!