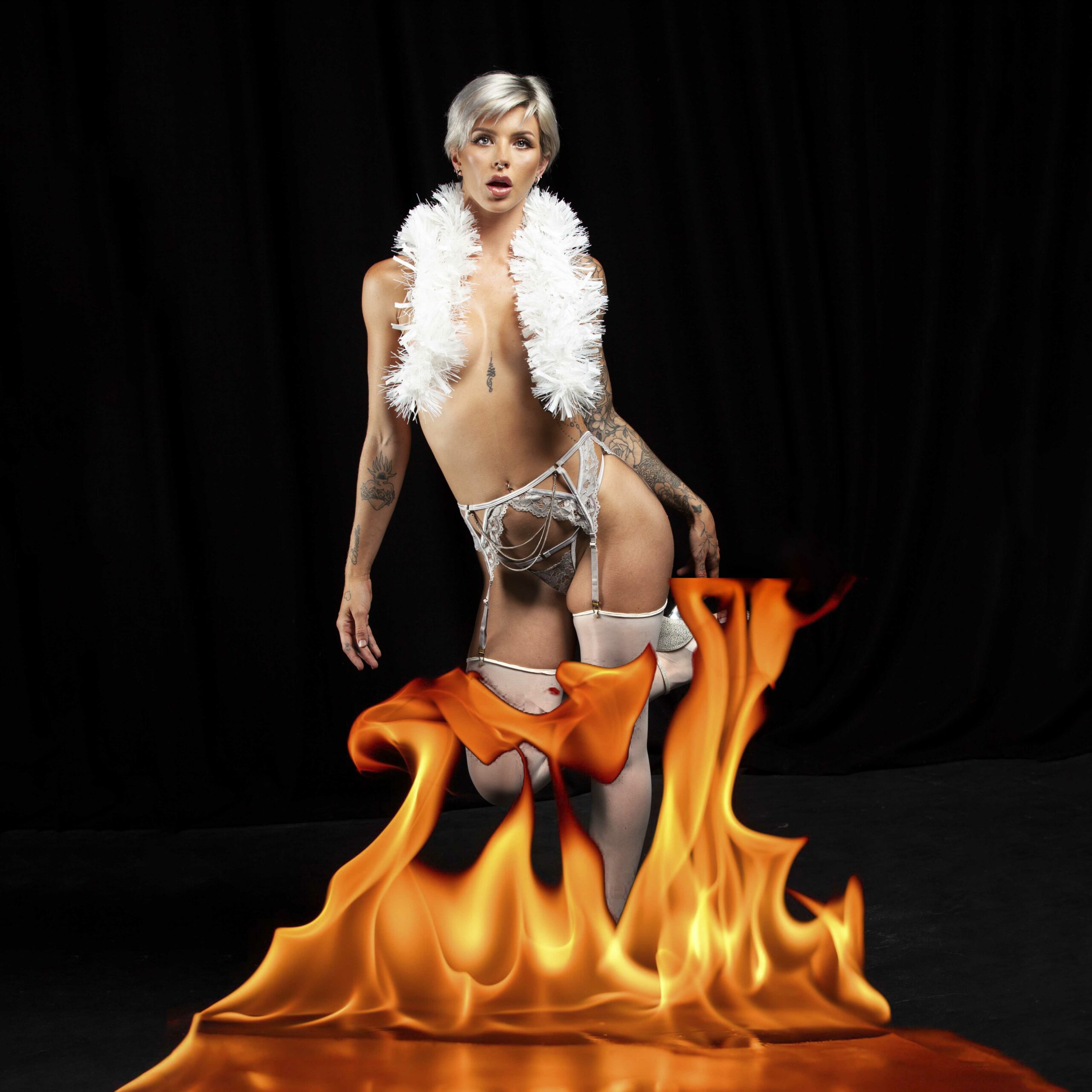 After Dark Series – GOLD COAST – January 15
After Dark Series – GOLD COAST – Pixie (dancing with fire)
Sunday 15th January 2023 – 12noon till 3pm
Lingerie & Art Nude
___________________
DANCING WITH FIRE
Channeling the dragon spirit and twirling through realms of darkness to spark up the light within, Jungle Photo Club is thrilled to host Gold Coast model, Pixie, for this unique and creative After Dark Series art nude shoot that is sure to sizzle.
Pixie will guide the dragon staff as it glides and dances around her.  Its hot and dangerous, but also beautiful to watch and capture unique images.  Fire palms will highlight Pixie dancing with fire in the palms of her hands, a truely entrancing and captivating experience.
Pixie started fire twirling after a beautiful experience of bringing a dragon fly back to life, providing her with the gift of patience and flow.  She practices daily, entering the mediative flow state for hours as she dances with the dragon staff.  Pixie describes the feeling as a healthy addiction that she cannot wait to share with the Jungle Photo Club team.
Photographers should bring a tripod in addition to their camera.
This theme will be shot at lingerie and art nude levels.
___________________
Tickets are strictly limited and are available from the Jungle Website.
Tickets 🎫 : $155 each via UJS website